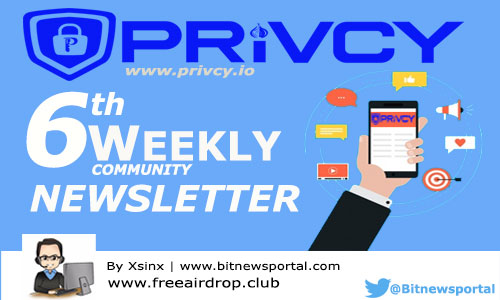 PRiVCY Coin 6th Weekly Community Newsletter
UPVOTE on STEEMIT | CLAP on MEDIUM | RE-TWEET | Join PRiVCY Airdrop
Hello Everyone! Its time for another weekly community weekly newsletter for PRiVCY Coin airdrop project, its been 5 weeks since we started with this weekly newsletter and so far the i am recieving postive feedback on all my articles about PRiVCY Coin project.
We are now on our 6th weekly edition of PRiVCY Coin Community Newsletter and if you want to read some throwback newsletter so you can compare the week to week news about PRiVCY Coin Links are available below.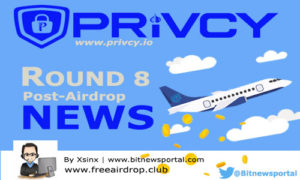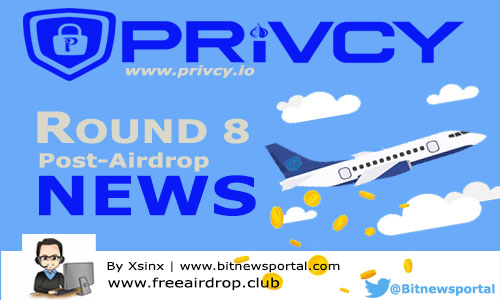 450,000 PRiVCY Coin has been Share by 950 Particpants and this is 46 Members Higher compare to last week airdrop round.
If you want to read the full detail news about Round 8 Airdrop (READ: Round 8 Airdrop News)
Did you know PRiVCY is also available on COINGECKO? Visit COINGECKO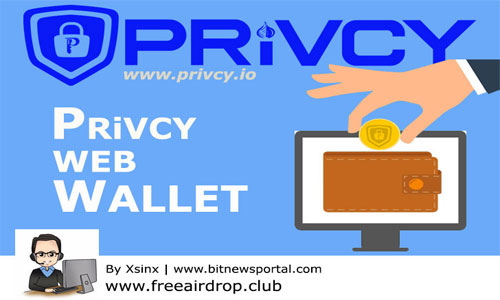 PRiVCY Coin successfully launch their official webwallet brand for PRiVCY coin and now you don't need to use Desktop wallet to send and receive PRiVCY Coin.
Its currently on V1.0 and new features is being develope by the development team (READ: WEB WALLET INTRO)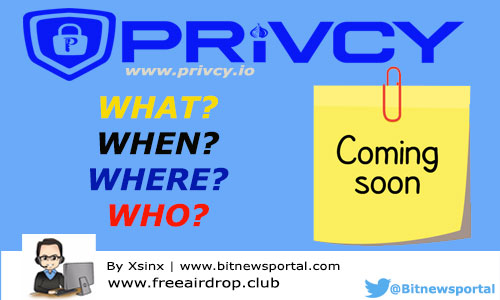 Soon a new BIG ANNOUNCEMENT will be made by the development team and based on community reaction everyone is excited on this NEW and BIG ANNOUNCEMENT from PRiVCY dev team, So far everything remains a secret upto this time but soon it will be unveil and there is an ongoing guess the announcement contest that been launch to make this more exciting for community members.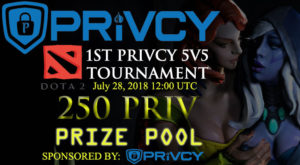 PRiVCY Community show their strenght on a 5v5 Dota 2 Tournament. This gaming event recieve positive feedback from the community and i as the organizer of the said event will continue to develop a place for gamers in the PRiVCY Community. So always visit #privcy-gaming channel to join the community gaming discussion and suggest the games you want to play.
PRiVCY Official Discord Community now has 7937 Members as of this time of writting with an average of 630 Users online at a given time. This is 110 New Members from the previous week. Lets all Continue to promote and share the airdrop opportunity given by the dev team. Remember This is a community project and we as a PRiVCY Community member has an obligation to support PRiVCY Dev Team and its staff with its marketing and Awareness Campaign.
That's all for the week and see you again for tomorrow's exciting new week for $PRIV, Don't forget to Like and Retweet! Thank your for Reading.
Disclaimer
This News Entry is a personal opinion  and not directly from $PRIV developer team this is a community initiative news entry, for official news and updates check out #announcement channel via $PRIV Discord.