Top 3 things we can do to help PRiVCY Community
Hello PRiVCY Community! Welcome to another special article edition this week. Today we will focus on the things we can do to help PRiVCY Community. From marketing, brand awareness and word of mouth advertising.
We all know that majority of airdrop participants are just a passive bounty hunters that only care about the weekly PRiV Airdrop and if you ask them about the project they don't even understand or know the basic things about PRiVCY. I am not suggesting you to SPAM PRiVCY to get seen by the masses. In this article i will provide small things you can do to help PRiVCY Community. Since i always believe that small things when join together will create bigger effect and will help PRiVCY Community grows further.
Facebook Post
Facebook recently announce that they will relax they rules against cryptocurrency and will allow any coin to be posted in their platform for as long its not an ICO or Requiring an investments thru its users. A simple post on facebook about your experience on PRiVCY Project is a good publicity for the project. Sharing it on different crypto-related groups will be a great help to increase awareness about PRiVCY Project.
Twitter Post
A simple daily tweet about PRiVCY is a good advertising with proper hashtags it will reach thousands of potential new members for the PRiVCY Community. Re-Tweeting the Official Tweet is one, But you should always take initiative or voluntarily tweet an original post for PRiVCY its free and will only take 1 minute of your time.
Bitcointalk Activity
PRiVCY dont requireto have a number of post to qualify for the airdrop, But they ask its community to be active on bitcointalk, What does it mean? We are wearing PRiVCY Signature and we all know that in order for the Signature to be effective tool for marketing is to post in bitcointalk. YOU DON'T NEED TO POST ON THE ANN THREAD if you don't have anything valuable to post, Since in order to spread the word about PRiVCY, YOU NEED TO POST ON THE DIFFERENT SECTION OF BITCOINTALK and the best place to post is on the different ALT COIN Announcement Thread.
Those above 3 are the easiest things we can do to help PRiVCY Community and doesnt require much effort from your side, You cannot expect PRiV to MOON if you are just a PASSIVE AIRDROP HUNTER. Start Now and You will see the results when we as a community work together to spread the word about PRiVCY.
There are many ways to help PRiVCY, From article, Youtube Videos and Meme's will also be a great tool to market PRiVCY to the whole cryptocurrency market.
That's all for today, See You again tomorrow for another exciting Community News About PRiVCY Community. Don't Forget to Re-Tweet, Like and share the article in different Social Media Channel a simple task but will have a great impact on PRiVCY Crypto Awareness Campaign. 
Disclaimer
This News Entry is a personal opinion  and not directly from $PRIV developer team this is a community initiative news entry, for official news and updates check out #announcement channel via $PRIV Discord.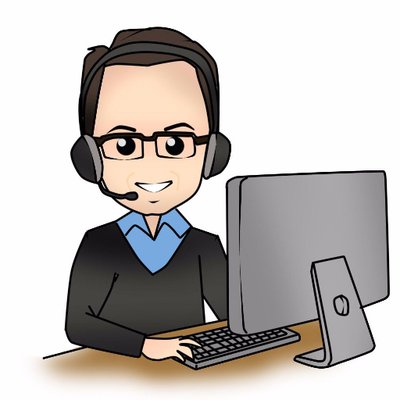 Working @ Home Since 2009 | Freelance Developer HTML CSS and more… | Article Writter