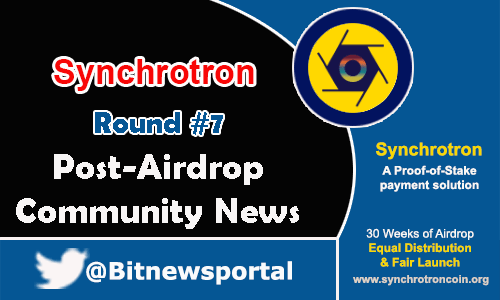 Hello Goodmorning everyone! Welcome again to Bitnewsportal blog, the home of the best projects and airdrop opportunity. Today we will feature round #7 post-airdrop news for synchrotron coin project.
Another Sucessful weekly Airdrop from Synchrotron project and for this round 117 airdrop participants shared the total airdrop pot of 300,000 STC Coins.
Airdrop Statistics
There are total of 117 Successful Airdrop Participants that will share to 300,000 STC for this round #7
5 Members of the Staff Team receive a total of 17,820.48 STC
7 Members of the Donator and Whales Club receive a total of 23,778.16 STC
16 Members of the Optional Signature + Task Participants receive a total of 47,743.63 STC
5 Members of Task Participants receive a total of 13,256.39 STC
84 Normal Members receive a total of 197,401.34 or 2350.01 STC each
Airdrop Growth
Airdrop round #7 participants decrease by 1 airdrop participants compare to 117 people from round #6, Totalling to 117 Active Airdrop participants.
Donators Membership stays the same during this round
Signature Participants decrease by 9 members and only 16 Members take advantage of the generous multiplier that is given to all those members that wear STC signature in bitcointalk.
Airdrop #8 Registration is now live and also the optional signature bounty is now open for registration. Check the #rules and #airdrop-info for additional information about the airdrop. XP has been reset yesterday and you should start joining now in some discord community discussion to earn chat XP to qualify for the airdrop.
Did you know? Synchrotron Webwallet is now available?
Important Project Links
That's all for today! Stay tuned for tomorrow 4th weekly community newsletter for Synchrotron Project. i hope you find this article useful and don't forget to share, like and retweet this article. Thank you for reading…
Disclaimer
This is not a investment advice and should not be use as a basis for your investment decision, Always excercise your own due diligence. Thank you for Reading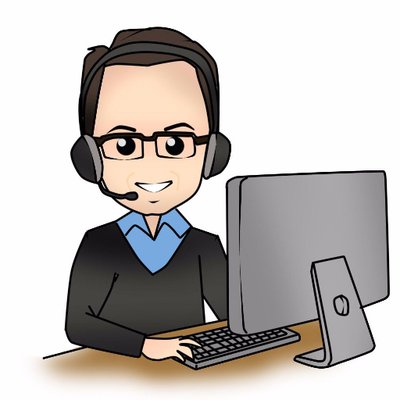 Working @ Home Since 2009 | Freelance Developer HTML CSS and more… | Article Writter