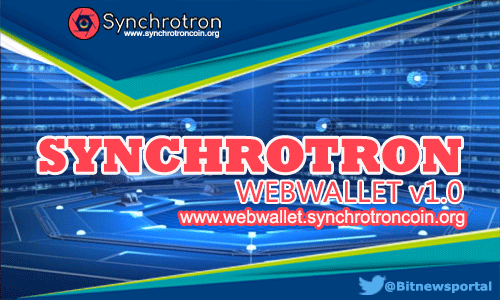 Synchrotron official Webwallet launched
Hello Good Morning Everyone! Welcome again to Bitnewsportal Blog, The home of the best projects and airdrop opportunity! Today we will feature another exciting updates from Synchrotron airdrop project.
Synchrotron Development Team never fail to impress their community. They officially announce the launch of their Synchrotron Web Wallet. With this launch people from across the globe who don't have an access to Desktop Computer can now join and participate in the weekly Synchrotron  community airdrop.
Synchrotron Web wallet offers user-friendly interface that will enable users to generate their STC Address and to send and receive STC Coins from others without the need of QT Wallet.
Advantages of Using Synchrotron Web wallet
Mobile Friendly –  You can send and receive STC coins wherever and whenever you are, with STC Webwallet you are always on the go.
Newbie Friendly – Synchrotron webwallet is newbie friendly, Unlike the tradional QT Wallet you dont need any technical skills to use the webwallet, just Register for an account and you can start using the full functionalities of Synchrotron Webwallet.
Extra Savings – Internet Bandwidth is an expensive commodoties in some countries, With Synchrotron webwallet you don't need to Download the whole blokchain before you can send and receive STC coins saving you both time and Money.
Currently Synchrotron Web wallet is on its early stages, The current version (V1.0) offers basic functions such as Generate STC Address, Send & Receive STC Coin and also 2FA as an additional account security. In the future we can expect Synchrotron Development team to add more features and functions in their official webwallet.
Synchrotron Webwallet is a good alternative to store your STC Coins but it carries some risk, If you are joining the Synchrotron Airdrop i do suggest to use the windows or linux wallet for more security of funds and to take advantage of proof of stake rewards that Synchrotron offers.
Important Project Links
That's all for today! i hope you find this article useful and don't forget to share, like and retweet this article. Thank you for reading…
Disclaimer
This is not a investment advice and should not be use as a basis for your investment decision, Always excercise your own due diligence. Thank you for Reading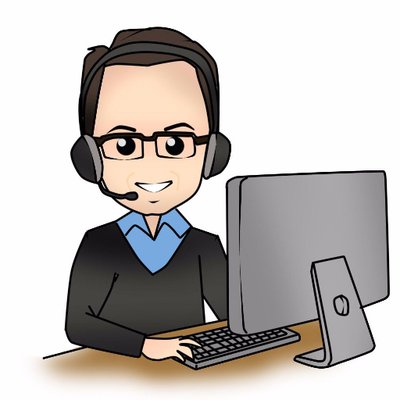 Working @ Home Since 2009 | Freelance Developer HTML CSS and more… | Article Writter