Synchrotron Coin Airdrop Project Introduction



Hello Goodmorning everyone! Welcome again to Bitnewsportal Blog, The home of the best projects and Airdrop Opportunity. My 1 Month Overseas vacation in dubai is a good one, After a enjoyable and memorable experience now i am back again to give my full time dedication on my blog to give you only best and freshest news from different airdrops and crypto project opportunity.
Today on my first entry for 2019 i am introducing a new 3 week old airdrop project that launch last december 11, 2018. Synchrotron Coin is a 100% Community Based Cryptocurrency project that will run a series of airdrop rounds to its community. As of this writting they are already on its 4th airdrop round and there would more airdrop rounds to go if you missed the first 3 rounds of airdrop.
Coin Specifications
Synchrotron Coin is a HYBRID Cryptocurrency that utilized both POW and POS algo with max supply of 35 Milllion coins and they already premined 25 Million Coins to be used for both project development and community airdrop.
Project Goals
Like other cryptocurrency that is available in the market today, Synchrotron Coin is aiming to be a crypto-currency that is accessible for everyone or to BANK the UNBANK in crypto language. By utlizing the premine Synchrotron Coin will try to build a strong foundation and community in the cryptocurrency industry.
Airdrop Specification
18 Million Coins out of the 25 Million premined coins will be use in 30 weeks of Airdrop. The airdrop are set on 3 different stages namely Launch Stage, Hodlers Stage 1, Hodlers Stage 2.
During the Launch Stage (Round 1-10) An equal Distribution to all airdrop participants with 70% Hold requirements starting Airdrop round #8.
Holders Stage 1 (Round 11-20) during this round Hodlers members are rewarded more compare to new incoming and non hodlers members. 70% of the airdrop pot will be shared by the Hodlers members while the rest of the 30% will be shared by both new and non-hodlers members or the so called DUMPERS.
Holders Stage 2 (Round 21-30) during this round hodlers and traders or market makers will be rewarded greatly while the rest of the community airdrop participants will share lesser amount of airdrop. The values will be determine and announce by the dev team when ready.
Synchrotron Coin is another cryptocurrency airdrop opportunity that is worth looking for since joining is 100% free and only require small effort to qualify for the airdrop. Joining now will offer great benefits and advantages compare to those people waiting for an exchange listing before they jump in on a project.
Important Project Links
That's all for today! i hope you find this article useful and don't forget to share, like and retweet this article. Thank you for reading…
Disclaimer
This is not a investment advice and should not be use as a basis for your investment decision, Always excercise your own due diligence. Thank you for Reading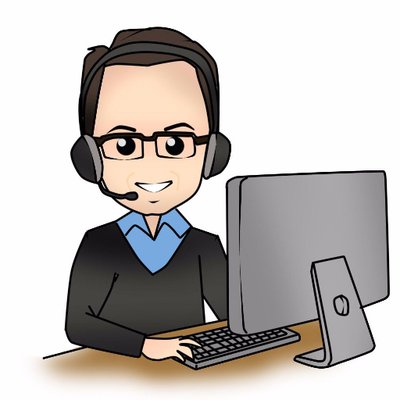 Working @ Home Since 2009 | Freelance Developer HTML CSS and more… | Article Writter