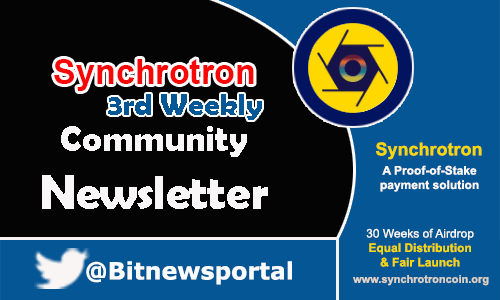 Hello Good Morning Everyone! Welcome again to Bitnewsportal Blog. The home of the best projects and airdrop opportunity. Today we feature another weekly community newsletter for Sychrotron Airdrop Project, Now on its 3rd weekly release.
Airdrop Round #6
Another week sucessful airdrop had passed and for airdrop round #6 a total of 119 Approve airdrop participants shared from the total 300,000 STC Coin Airdrop Allotment.
Airdrop Registration for round #7 are still open for registration and as of presstime you still have 48 hours to complete all the required task and requirements to qualify for the weekly airdrop. Don't forget to check #airdrop-info and #rules for latest updates about round #7 airdrop.
Development Team Updates
Synchrotron Minisale is still open for everyone who wants to purchase some STC coins and support the project with further development. In turn you will recieve an extra multiplier for joining the donators club by joining with the minimum amount of purchase and much more benefits if you are joining the whales club members. Visit #whales-club for more info
Check out Synchrotron official webwallet and Register your free account
Community Growth Update
Twitter Followers – 386 Followers (+2 followers from last week)
Discord Members – 1468 Members (+601 Members from last week)

Bitcointalk – 13 Pages of Discussion (+2 Pages from last week)

Medium – 5 Followers (+0 Follower from last week)

Telegram – 290 Members (+21 Members from last week)
Important Project Links
That's all for today! i hope you find this article useful and don't forget to share, like and retweet this article. Thank you for reading…

Disclaimer
This is not a investment advice and should not be use as a basis for your investment decision, Always excercise your own due diligence. Thank you for Reading
Latest News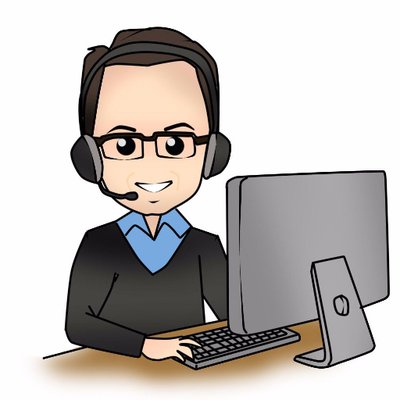 Working @ Home Since 2009 | Freelance Developer HTML CSS and more… | Article Writter