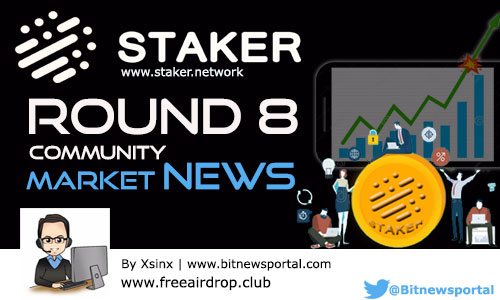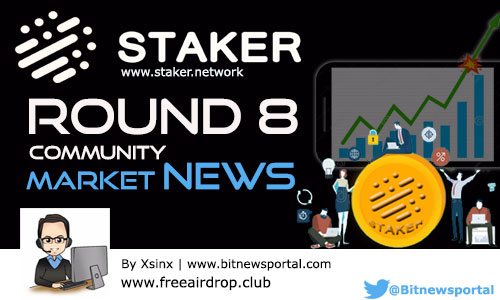 Staker Token Round 8 Community Market News
UPVOTE on STEEMIT | CLAP on MEDIUM  | Join STAKER Airdrop
Hello Everyone, Welcome to another edition of Staker Token Community Market News, This article will focus on current market activity of Staker Token in the open market. I have decided to make it every week so we can compare the week to week market performance of Staker Token.
For this article we start with the current week of airdrop which is round #8 so we can easily track the price movement every airdrop week. In this article we will use Coinlib as our main source of market performance on Staker Token.
Did you know STAKER TOKEN is available on COINLIB? Visit Staker COINLIB Page
The whole cryptocurrency market is now valued at 232 Billion USD with 48.6% Bitcoin Dominance a sign that people are dumping their alts in favor of Bitcoin. Bitcoin is now being trade at an average price of $6,500 USD.
Staker token is beaing traded in 1 centralized exchange and 2 DEX exchange. Currently only crex24 is bringing market volume for staker token. As of this time each STR tokens are being trade at 0.00000560 ฿ per STR. Buy support and sell wall is normal and currently most of the staker community members are hodlers of the coin. With almost 3BTC in 24 Hours Volume or $20,000 USD volume. We can safe to assume that whales and traders are actively trading STR Token.
During this bear market its the time to accumulate more cheap assets and coins. But remember do not invest what you cannot afford to lose. Always diversify and choose a project with great potential for growth
Staker Token are available on CREX24, FORKDELTA and TOKENJAR
Don't forget to join the Staker Token Trading Competition and get a chance to win on almost 8000 STR's in Prizes. This is a good incetives to join the competition while helping the project to build up some volume.
Help STAKER Token get listed on FATBTC
Comment Staker twitter handle @StakerToken and add your best comment for staker token project.
Always remember that STR Token is still a brandnew community project and we can expect more community development and news along the way. The whole staker Development team are working very hard to give us a great opportunity and to make a difference in the whole crypto currency market.
That's all for this day and stay tuned for our daily news about STAKER project and Don't Forget to Re-Tweet, Like and share the article in different Social Media Channel a simple task but will have a great impact on STAKER Crypto Awareness Campaign. 
Disclaimer
This News Entry is a personal opinion  and not directly from Staker developer team this is a community initiative news entry, for official news and updates check out #announcement channel via staker Discord.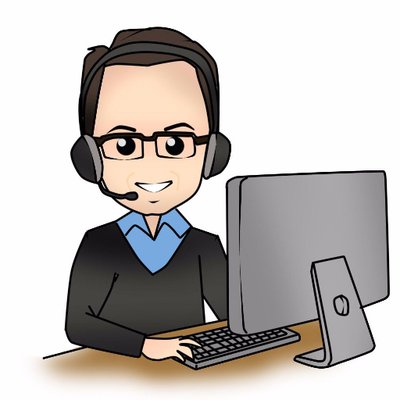 Working @ Home Since 2009 | Freelance Developer HTML CSS and more… | Article Writter