Staker Token How to Join the Airdrop
Staker Token How to Join the Airdrop
Many people are having a hard time on the signup process for Staker Airdrop, Since the introduction of BOT this week airdrop application is much easier and faster compare to the last 2 airdrop rounds. On this Article i will provide the easy step by step process on the staker airdrop registration.
The Basic requirements
A Bitcointalk Account that register before june 1, 2018
A Bitcointalk Account with atleast a Jr. Member Rank
Active Twitter Account
Discord Chat Account
Those 4 are the basic things you need before you can proceed with the airdrop registration, If you are lacking on those 4 requirements don't proceed on the next step.
Now, Lets say you already have those 4 basic requirements. You need to go to the official discord channel of Staker ( Click Here to Join )
After you join the Discord Channel Visit #Bot-Command Channel to interact with the bot for airdrop registration.
Bot Commands: 
!setaddress  < Your  ERC20 ETHEREUM Address, You cannot use your Exchange Address >
Example: !setaddress 0x1234123453112412231 
!setbtcid < Your Bitcointalk Account ID = Click your Profile and Click Show Post and On the URL bar Copy your Bitcointalk ID>
Example: !setbtcid 1234567
!settwitter < Your Twitter username, NOT your Twitter Profile Link >
Example: !settwitter @bitnewsportal
After you input all those information Type in !registration to finalized and complete your airdrop bot registration.
Going back to your bitcointalk profile, You need to Add your ERC20 ETH Wallet Address on your Bitcointalk Profile It can be anywhere like ( Skype, Location, Bitcoin Address and Other Contact Info  Fields ).
Also You need to Add your Discord Username on YIM Field on your bitcointalk account, This is very important to make sure no one will use your bitcointalk account to register on the airdrop.
Lastly, You need to Follow and Retweet all the recent tweet of Staker in order to qualify for the airdrop
After you've done with all the Requirements, You can check back your current status by typing !status on the Bot Channel to know if your application has been approve. Keep in mind that the process is manual and it might take 24 to 48 hours to get a feedback on your registration.
While waiting i encourage you to be active on the Staker Discord Channel since its also one of the core requirements for the airdrop.
For people that are aiming for an extra amount of airdrop, Staker are offering a x2 airdrop multiplier for all those people that will wear staker signature. Posting quality will be check and participants for the Signature are required to make 10 construtive post on any parts of the forum except Offtopic section or Bounty Section.
That's all Folks, If you have any question don't hesistate to contact me @xsinx on staker discord.
THANK YOU FOR READING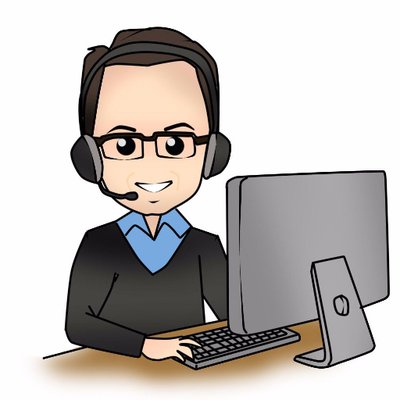 Working @ Home Since 2009 | Freelance Developer HTML CSS and more… | Article Writter