Staker Token 2019 progress and updates
Hello Goodmorning everyone! Welcome again to bitnewsportal blog, The home of the best project and airdrop opportunity. Today we will discuss the progress and updates about Staker Token Project.
2018 has been very hard for most crypto-currency project. Most projects die pre-maturely due to bearish market condition of the whole cryptocurrency industry. But Staker Token Stood the test of time and continue to work on its project roadmap even the current market condition.
Smart Contract Game
Everyone is waiting for the much antcipated official launch of Cee-Loo Dice Games, Beta test has been completed and been tested by whales club members as well as the select few members of the community. During this period Beta Testers are given Staker Token on Ethereum Testnet to test the different functionality of the gaming platform and to report any bugs that they might encounter. Overall, The beta period is successful and the dev team manage to collect all the required data and information from the beta testers to ensure a bug free and secure gaming platform.
The official launch date are not yet set on stone, But on my inside knowledge on their current progress we can expect the launch soon after they fined tuned everything.
Exchange Listing
Currently Staker Token is Listed on Crex24 and other Decentralized Exchange, The Devteam are in continous negotiation with other high volume exchange platform to ensure more liquidity for staker token. The dev team don't have the liberty to disclosed the name of the exchange due to (NDA) or Non-discolosure Agreement between Staker Token and Exchange Platform.
Airdrop
Airdrop continues as usual and everyweek the dev team are airdropping STR Tokens to all people that holds STR token on their ETH Wallet.
Community
StakerToken Community is declining due to the bearish market condition, Some people are forced to dump their tokens in favor of BTC to stop their losses during this bear season. We as a community of Staker Token Holders have the responsability to create value for our holdings, We all know that there are basically ZERO requirements to qualify for the weekly airdrop but as a holders we should do our part to help the dev team with its marketing and promotions, A simple retweet of one of their tweets would be a great help in marketing and additional continous exposure for the project.
That's all for today and stay tuned for our daily news about STAKER project and Don't Forget to Re-Tweet, Like and share the article in different Social Media Channel a simple task but will have a great impact on STAKER Crypto Awareness Campaign. 
Disclaimer
This News Entry is a personal opinion  and not directly from Staker developer team this is a community initiative news entry, for official news and updates check out #announcement channel via staker Discord.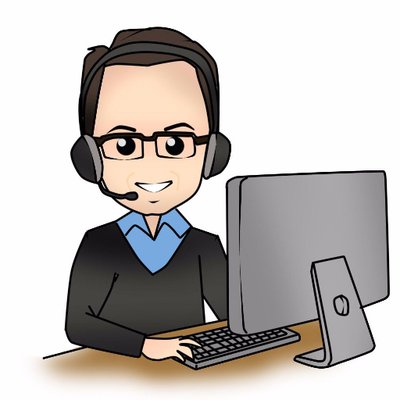 Working @ Home Since 2009 | Freelance Developer HTML CSS and more… | Article Writter