PRiVCY Coin New Airdrop Rules
Hello everyone! PRiVCY Newsletter are scheduled for publishing today but due to some important changes on the airdrop rules i need to postponed the publishing to discuss about the new airdrop rules.
Airdrop is an oppotunity that you shouldn't missed out and most people mistake airdrop coins as a salary or weekly pension that is given out for free with little to no work every week, This scenario happens every week when massive sell offs are happening after the airdrop. Due to lack of rules to safeguard the market against those airdrop participants that only care about the $ Money to be make and disregarding the potential of the project.
We always seen many user that shouting how they loved, how they cherished the PRiV project but most of those user are the first one to sell their PRiV as soon as it landed on their wallet. To combat this kind of stuffs, Development Team updated the airdrop rules and enforce a holding requirements in order to receive airdrop in the upcoming rounds.
AD6 – hold at least 50% of your airdropped amount in your airdrop address on 13.07.2018
AD7 – hold at least 60% of your airdropped amount in your airdrop address on 20.07.2018
AD8 – hold at least 70% of your airdropped amount in your airdrop address on 27.07.2018
AD9 – hold at least 80% of your airdropped amount in your airdrop address on 03.08.2018
AD10 – hold at least 90% of your airdropped amount in your airdrop address on 10.08.2018
Basically each participants needs to hold a certain amount of PRiV in their wallet to receive airdrop on the said airdrop round.
Total Airdrop Receive * % Required for the week = Your Required Holdings to receive airdrop
Example For Round 6 : 1000 * 50% = 500 PRiV, You should have 500 PRiV on your wallet to recieve airdrop #6, THIS IS JUST AN EXAMPLE, Developer Team provided a spreadsheets and you can check and find your PRiV Wallet and know how much PRiV you need to receive the next airdrop. ( CLICK HERE TO VIEW THE SHEET )
Another important note for EVERYONE, In order to verify that you are not using an EXCHANGE ADDRESS for the airdrop, PRiV Team requires EVERYONE to send 0.001 PRiV to this Address PLZyFVDc7RBw2ztawSmPmNZb8w7N7pwyZY You only need to this once and you should make the transfer on or before 13th July 2018, 16:00 UTC. This rules applies to all and i suggest you do it now after you read this article.
For official updated post follow PRiVCY Discord Channel and Visit #Announcement Channel
Tomorrow i will publish the 3rd Community Newsletter and will feature all the things happen in the past week so everyone can see the development of the project.
Don't Forget to LIKE, SHARE, RETWEET, and Comment 😀 Thank You!
Disclaimer
This News Entry is a personal opinion  and not directly from $PRIV developer team this is a community initiative news entry, for official news and updates check out #announcement channel via $PRIV Discord.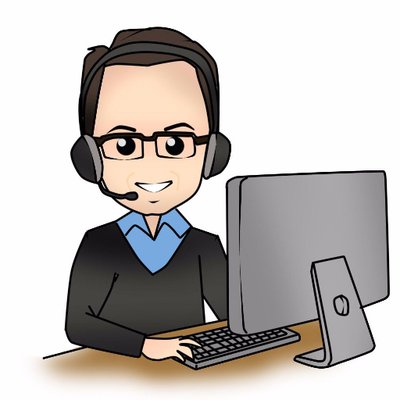 Working @ Home Since 2009 | Freelance Developer HTML CSS and more… | Article Writter