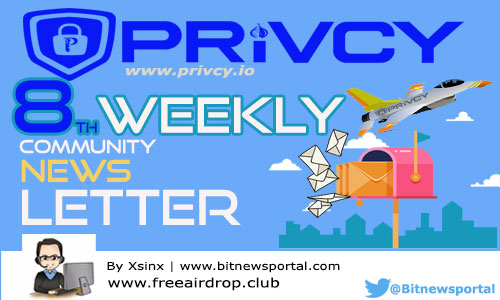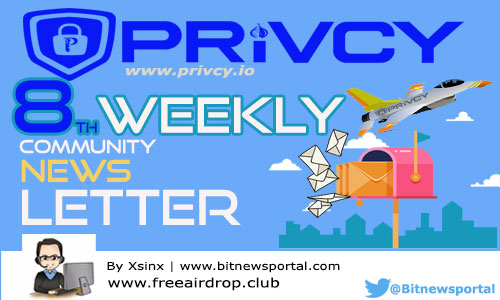 PRiVCY Coin 8th Weekly Community Newsletter
UPVOTE on STEEMIT | CLAP on MEDIUM | Join PRiVCY Airdrop
Hello everyone! Another week have passed and now we already halfway thru the PRiVCY Coin airdrop. Today we will feature the 8th edition of PRiVCY Coin weekly community newsletter.
We are now on our 7th edition of the Weekly Community Newsletter and if you want to read the previous weekly newsletter and compare the week to week progress and updates of PRiVCY Coin. Browse thru the links below.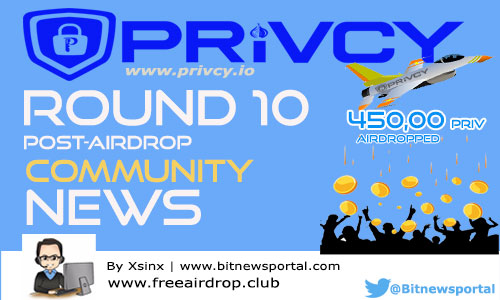 450,000 PRiVCY Coin has been Share by 905 Particpants and this is 5 Members lower compare to last week airdrop round.
If you want to read the full detail news about Round 10 Airdrop (READ: Round 10 Airdrop News)
Dont Forget to check out the Testament & PRiVCY Coin Contest and Promotions.
Win a VIP Experience @dbmagazine Metal & Beer Fest and 2 other exciting bit prizes brought to you by Testament Band and PRiVCY Coin.
To check the Contest and Promotion Mechanis Visit this Official Contest Announcement for more detailed information.
As we enter Airdrop #11 new airdrop rules and mechanics is already in effect and make sure you follow the #announcement channel specially the #Rules Channel for any latest additional things to do to qualify for the airdrop.
This Airdrop 11 a whooping 750,000 PRiVCY Coins will be share by all airdrop participants and this is the beginning of a new era for PRiVCY Coin. Don't forget that this week all tweets are mandatory re-tweet in order to qualify for airdrop.
Since the current membership count is not showing at the momment, We cannot include that community stats for this week. This section will be updated once the information is available once again.
That's all for the week and see you again for tomorrow's exciting new week for $PRIV, Don't forget to Like and Retweet! Thank your for Reading.
Disclaimer
This News Entry is a personal opinion  and not directly from $PRIV developer team this is a community initiative news entry, for official news and updates check out #announcement channel via $PRIV Discord.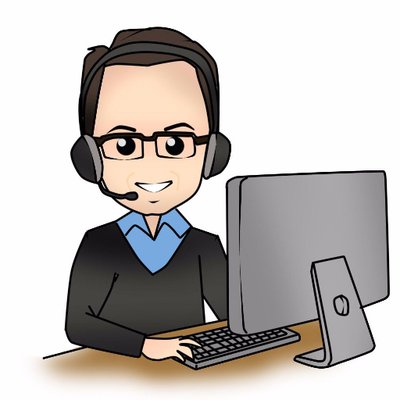 Working @ Home Since 2009 | Freelance Developer HTML CSS and more… | Article Writter