PRiVCY Airdrop Registration Guide
Hello everyone! Welcome to another special edition of bitnewsportal, Today's post is not a news but rather a tutorial on how PRiVCY Airdrop Registration works. This will be useful for those users that promoting the project to their friends and contacts, You don't need to explain them on how it really works.
Many people are missing the airdrop due to some minor mistake they made during the airdrop registration process. this article will focus on the basic requirements and tools you need to equip yourself on this airdrop journey with PRiVCY Coin.
Basic Requirements
Patience - You need alot of this since PRiVCY Coin are still on a startup stage and the community are still on the building up stage.
Time - This is not your ordinary airdrop where you will just put your ETH Address on a google form and you will start receiving worthless tokens that will be just numbers on your screen.
Dedication - Aside from time you also need some small dedication on the project, You basically needs to spend a little energy on a daily basis. The project don't require everyone to present on a 24/7 basis. A simple hi and hello and by simply checking out the #announcement channel incase you missed out on something.
Well, that is all the basic things that you need to possessed in order for you to be successful on this project.
Tools and Equipments 
A Bitcointalk Account that has 28+ Activity and Registered on or before June 1, 2018
A Active Twitter Account, No number of followers required just simply having an active account.
Discord Chat Account, this is the most important thing since this is where the PRiVCY Community is built.
A Personal Computer for wallet installation and basically to do all those stuff that been mention above. A mobile phone is ok but you cannot install a windows wallet on a android or IOS Phone.
Things to do
Visit the Official Bitcointalk Announcement Thread to know the basic of the project
Follow the Official PRiVCY Twitter Account
Download the latest Official PRiVCY Desktop Wallet
Add your PRiVCY Wallet Address on your Bitcointalk Profile, It could be anywhere (Skype, Location or Bitcoin Field)
Wear or Add the PRiVCY Signature Code on your signature space depending on your bitcointalk rank (SIGNATURE CODE)
Go back to PRiVCY Discord Channel and Go to #bot-cmd channel under the Support Category.
There are 4 codes you need to type in
!setaddress Example: !setaddress Pf901hainfiaggogqifba
!setbctid Exampe: !setbctid 112345  <You can get your Bitcointalk ID by going to your profile and clicking on the showpost and copy the ID number on the URL BAR>
!setwitter Example: !setwitter twitter.com/BitNewsPortal <Complete Twitter Profile Link>
!registration Type this bot code to complete your registration and to see you registration details.
You also need to send 0.001 to this Address PLZyFVDc7RBw2ztawSmPmNZb8w7N7pwyZY to verify that you are not using an EXCHANGE ADDRESS to register on the airdrop. If your just a new member visit the FAUCET and CLAIM your First PRiVCY Coin.
After everything above is complete and done, its time to move on the Weekly Activity. To qualify for the airdrop we require all members to be active on both discord and bitcointalk account also we require everyone to Retweet all the official tweet of PRiVCY Dev Team.
Talking about Bitcointalk Activity, We don't have any required post to me to qualify for the airdrop but it doesnt mean you will just slack off and do nothing. Activity means use Bitcointalk as a forum and not a place to spam to reach your weekly qouta. Use it to socialized and learn things about cryptocurrency.
And lastly discord channel, This is the most important part and one of the major requirements for the airdrop. We don't need people to spam and talk non-sense on the channel, Use discord as a mode of communication and as a tool for socialization with your fellow PRiVCY Community Members.
There has been some major changes on the rules and you find more updated one by visiting #RULES and #FAQS channel on the official discord channel.
Don't Forget to Re-Tweet, Like and share the article in different Social Media Channel a simple task but will have a great impact on PRiVCY Crypto Awareness Campaign. 
Disclaimer
This News Entry is a personal opinion  and not directly from $PRIV developer team this is a community initiative news entry, for official news and updates check out #announcement channel via $PRIV Discord.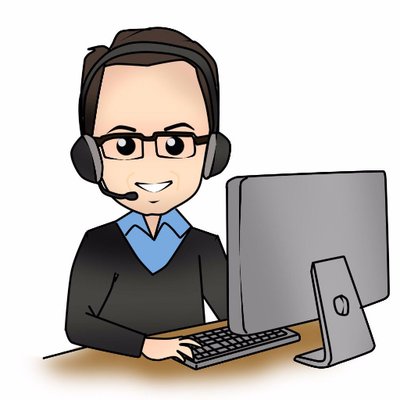 Working @ Home Since 2009 | Freelance Developer HTML CSS and more… | Article Writter