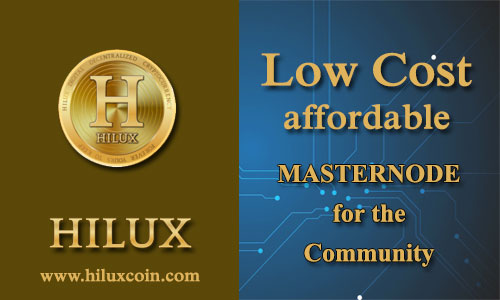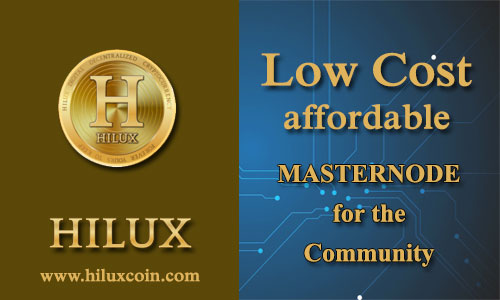 Hilux Coin offers affordable masternode for the community
Upvote on Steemit | Clap on Medium | Like on Minds | Upvote on Reddit | Scrypto
Good Morning Everyone! Welcome again to Bitnewsportal.com, The home of best projects and airdrop opportunity, Today we feature the affordable masternode offering of Hilux Coin Project.
Are you always dreaming of owning and run a full masternode for a coin? But lack of financial capabilities? Worry no more, Hilux Coin offers the most affordable and low entry cost in owning and running a masternode.
Hilux Coin lets you run your very own Masternode by simply holding 1000 HLX coin which cost around $20 USD as of this time of writting. Running a masternode offers great income opportunity for both masternode rewards and proof of stake rewards. Based on Masternode.Online you can reach your ROI or Return of Investment in just 44 days as of this time. But this will vary depending on the current market price of each HLX coin.
Running a HLX Masternode offers great benefits for the network and create more price stability since HLX coins will be lock while masternode is running thus increasing the demand for the coins for those who want's to run their own masternode.
Currently you can mine HLX coins if you want to collect 1000 HLX Coin for the masternode requirements or you can buy HLX Coin on both escodex and cryptobridge.
If you are aiming to run a HLX Masternode but lack of technical know how, You can visit their official discord channel and the community is very active & responsive in helping newbies to run their own masternode. Also if you are lacking of funds to run a masternode you can join and buy in a seat in any of the shared masternode offering available via discord channel.
Well, That's all for today i hope you find this article useful.
Thank You for reading….
Useful Links
Find this useful? Don't forget to Retweet, Share and Like in different social media channels. 
Disclaimer
This is not a investment advice and should not be use as a basis for your investment decision, Always excercise your own due diligence. Thank you for Reading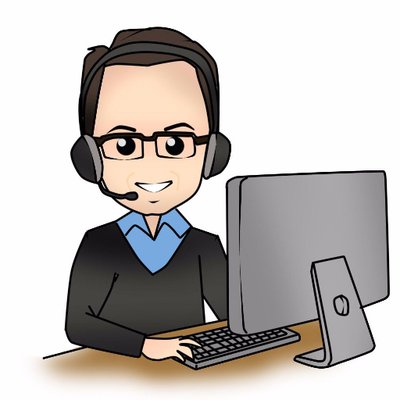 Working @ Home Since 2009 | Freelance Developer HTML CSS and more… | Article Writter